Pacific Loon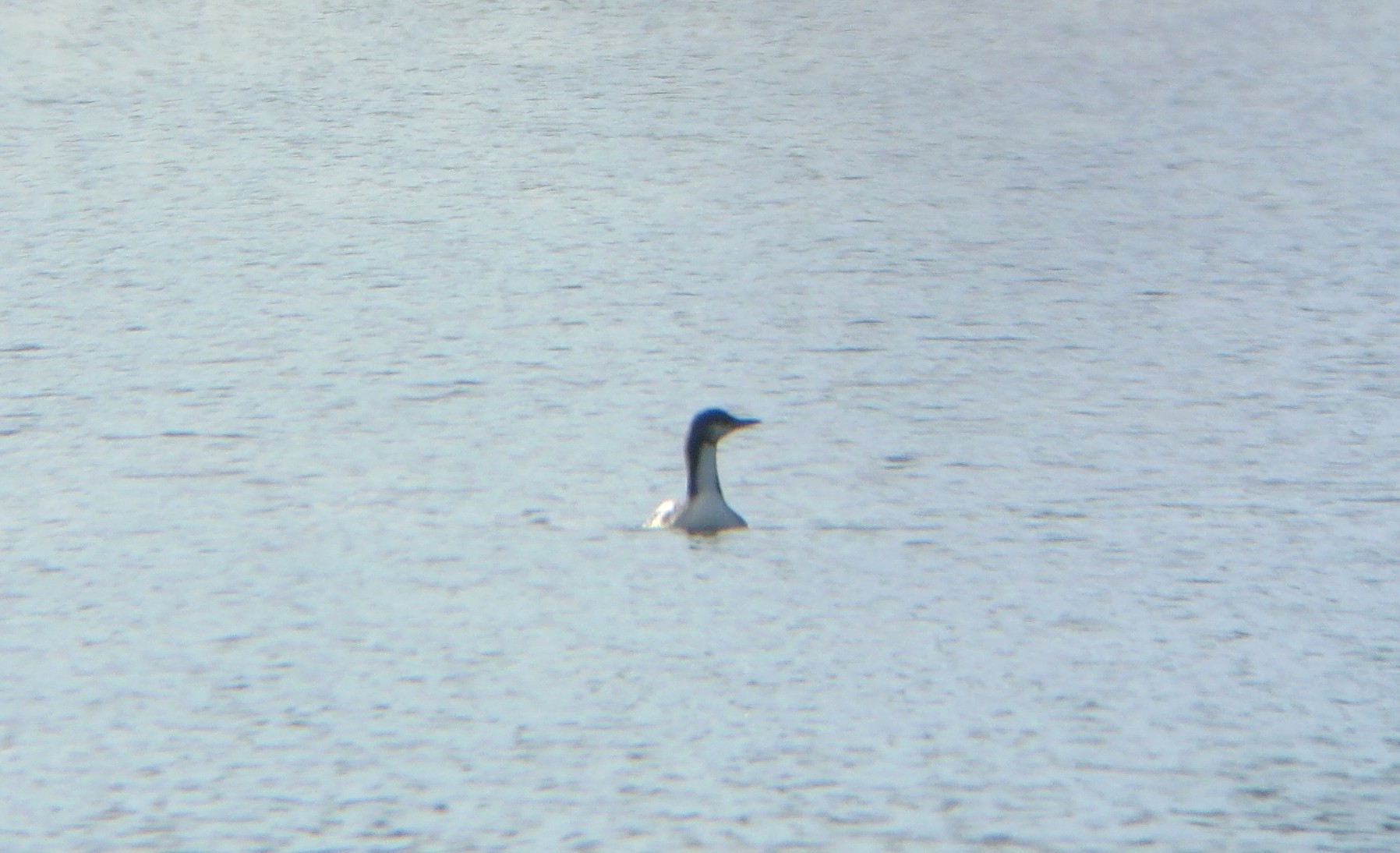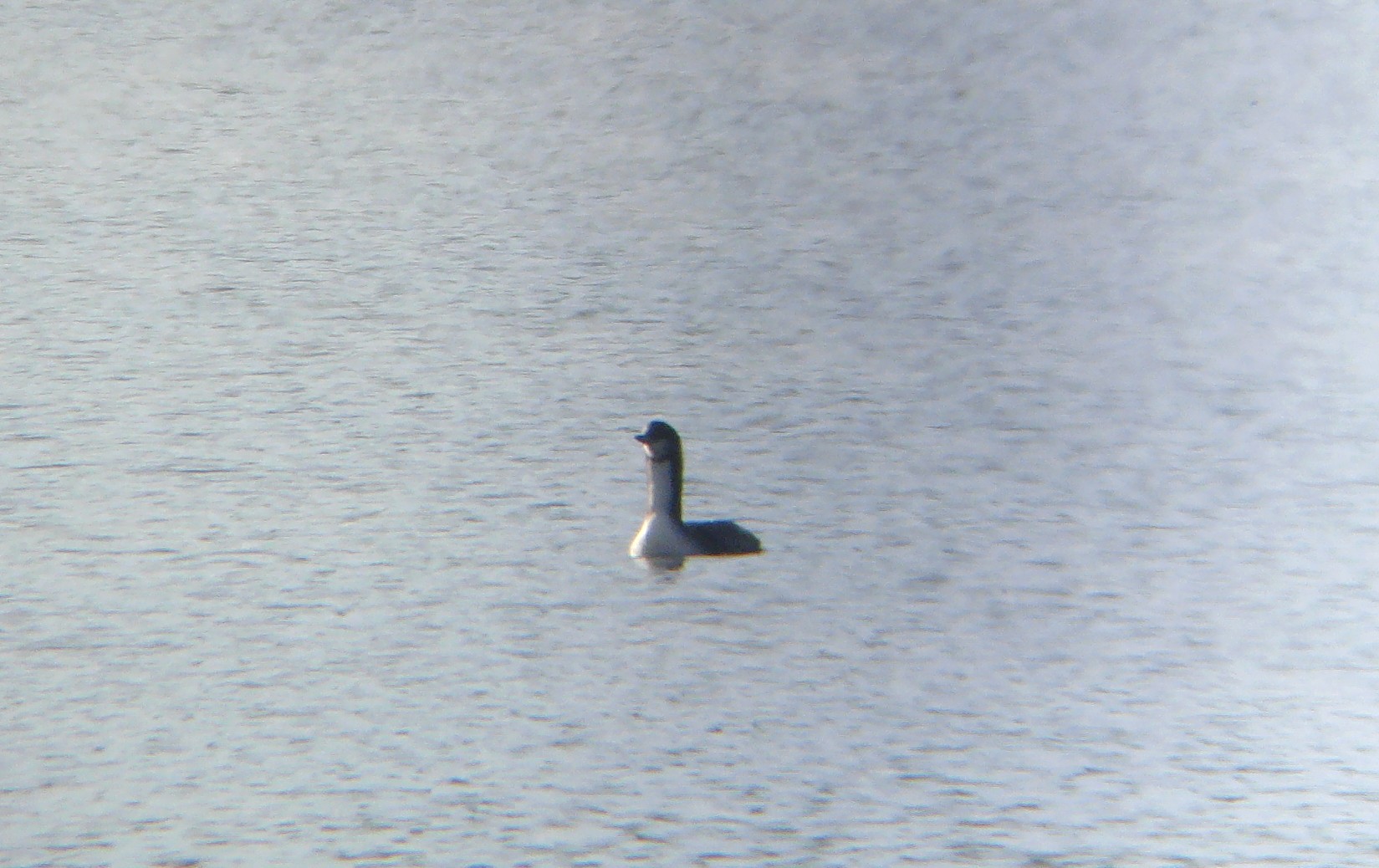 White-winged Scoter
White-winged Scoter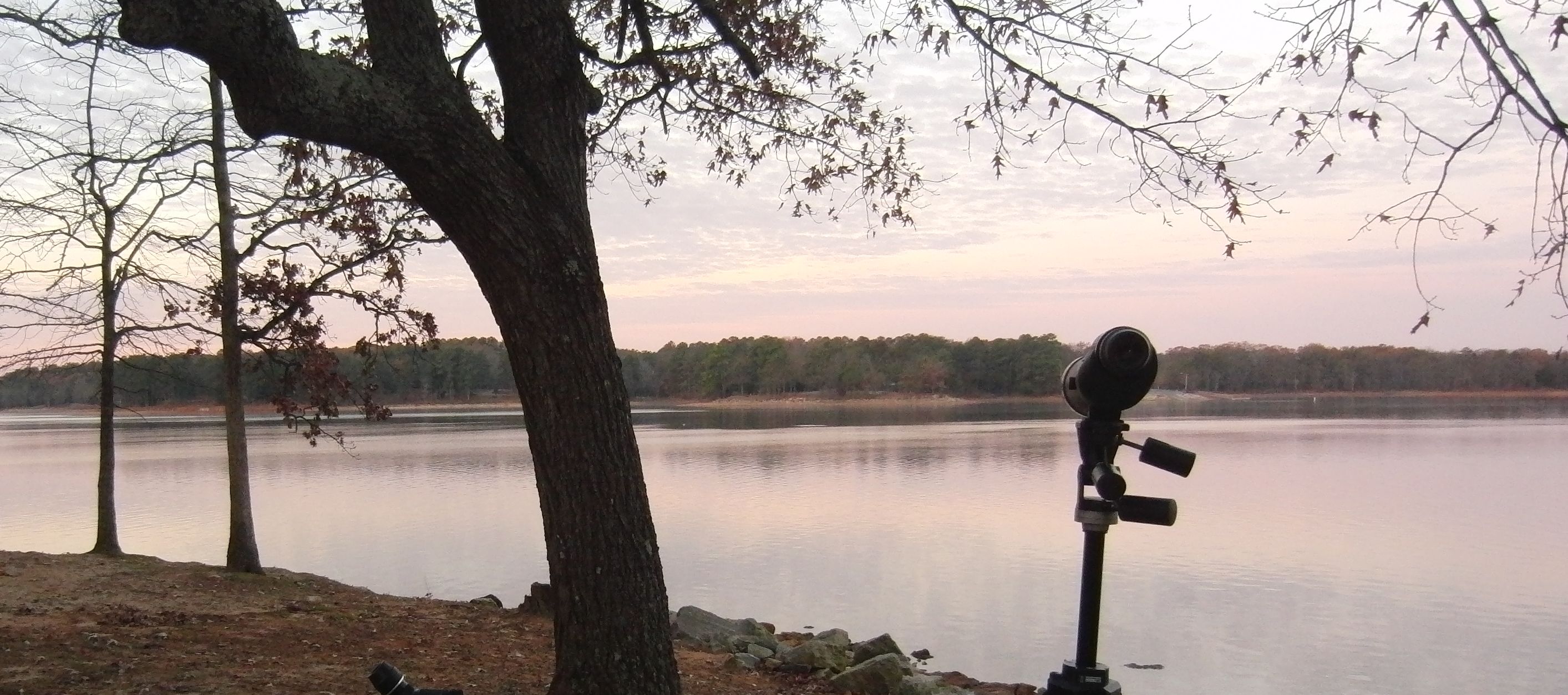 This is the Dam Road Parking area looking west. The Pacific Loon swam close by into the cove.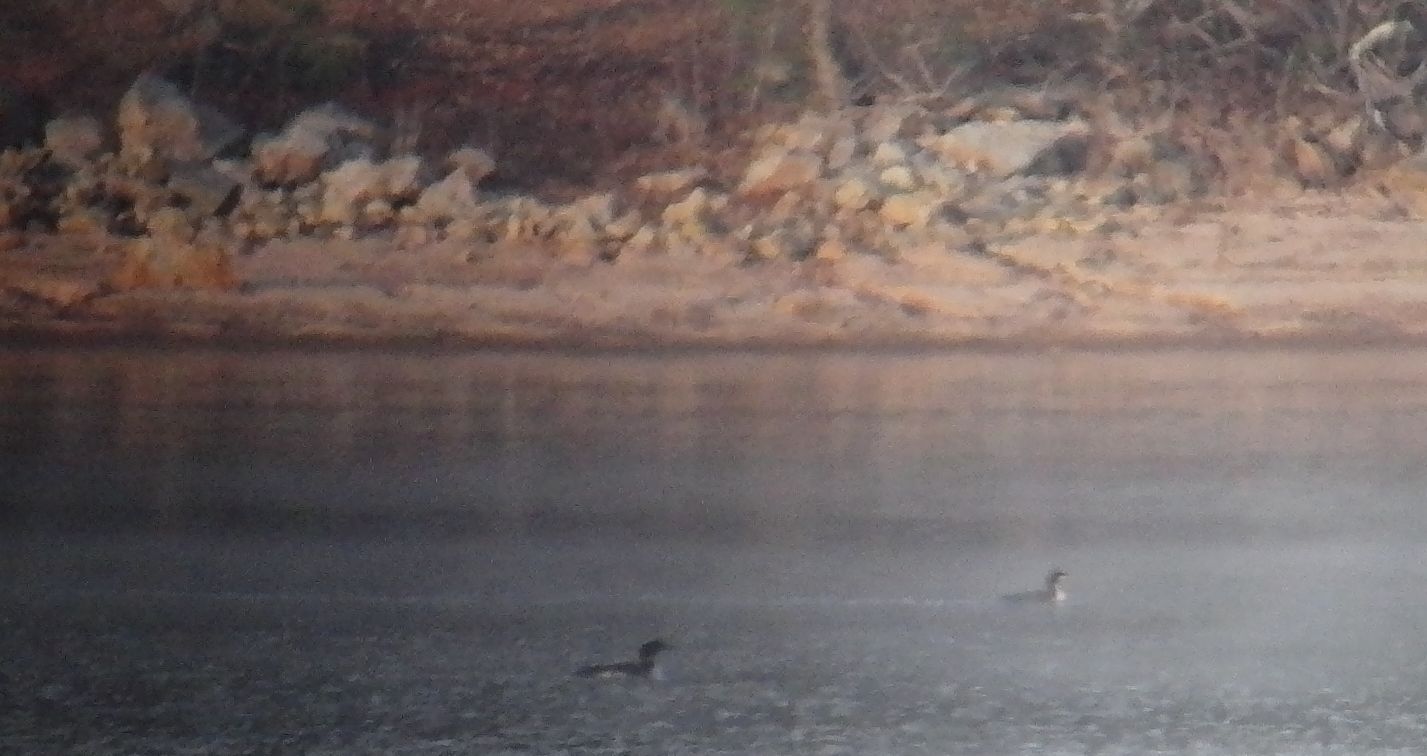 Above is basically what the Pacific Loon looks like alongside a Common Loon (left). This shot is from the Dam Road Parking area looking at the Watsalder Road Camping area (the cove being between the two.) Despite the birds being fairly close, I wanted to get closer.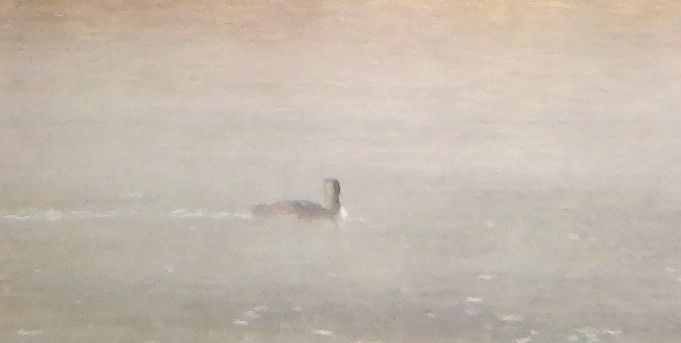 The nape was a gray brown color, more gray in this photo.

The neck appeared more brown when in the sun.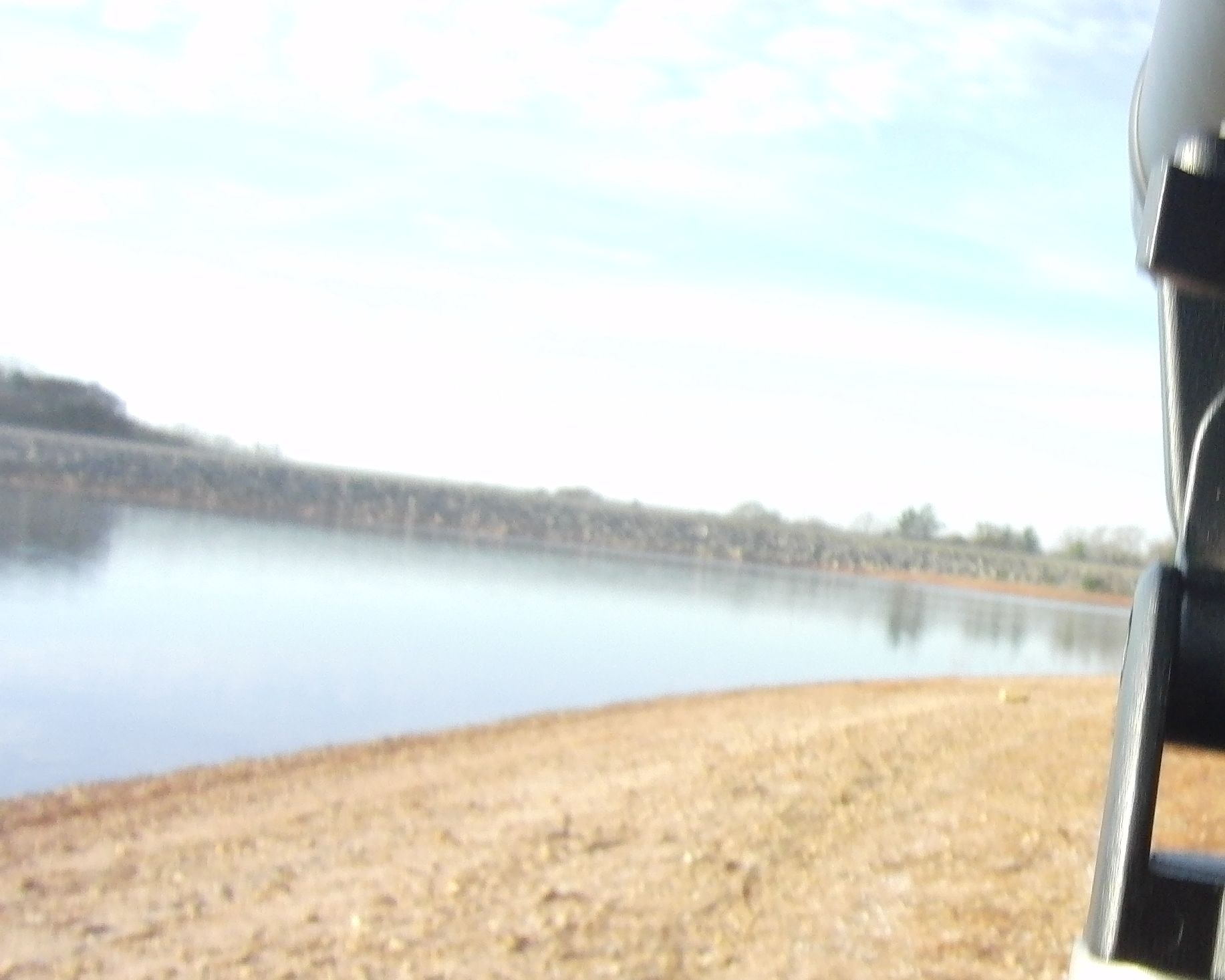 Above: We moved over to the campground and looked towards US 29.
Here the Pacific Loon was right beside the shore that parallels US 29. It dove constantly and was under water most of the time. The sun was at a bad angle for photos though.
A final shot from the campground looking east before the loon started moving north.