Nov 7, 2012, west of Lake Hartwell, GA. Here is an all dark Western Red-tailed Hawk seen near the lake at the fields there at the western start of Will Bailey Road. Technically, I believe this would be called an intermediate morph since there are some reddish hues mixed in with the brown. Most birders at least used to call the ones appearing all dark, dark morphs. Now there are all kinds of morphs and classifications for the variations within the dark Western complex.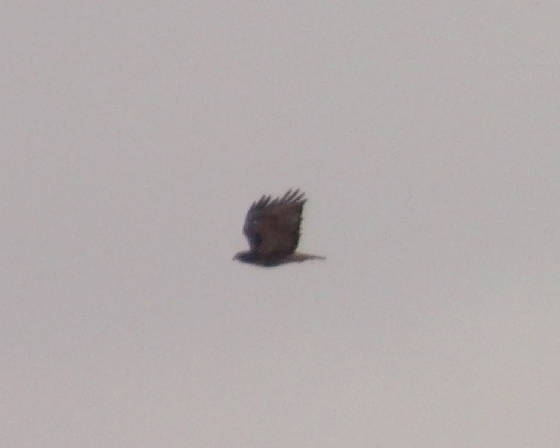 Western Red-tailed Hawk near Lake Hartwell 10-22-2014.
The bird basically appeared mostly black with a distinct reddish breast which is hard to see in the photo. It was a striking bird. The photo does not do it justice. The throat was completely dark, belly was black, legs bright yellow, and the undertail coverts a lighter rufous. I also found another similar one about 10 miles away from this one but it flew upon approach.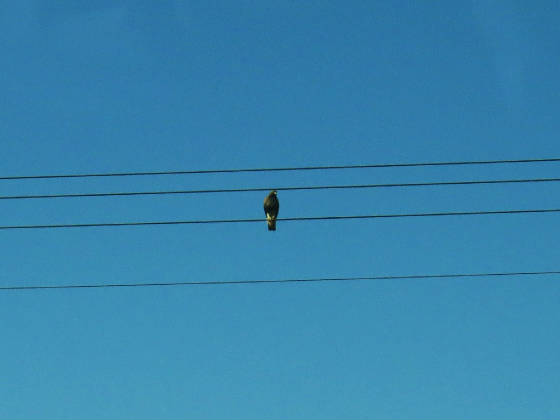 Here is a Western Red-tailed Hawk (Dark/Intermediate Morph) that I found at the Bradley Unit in Stewart County. Eric Beohm

Basically all dark up top and underneath with red tail.