---------------------------------------------------------------------------------------------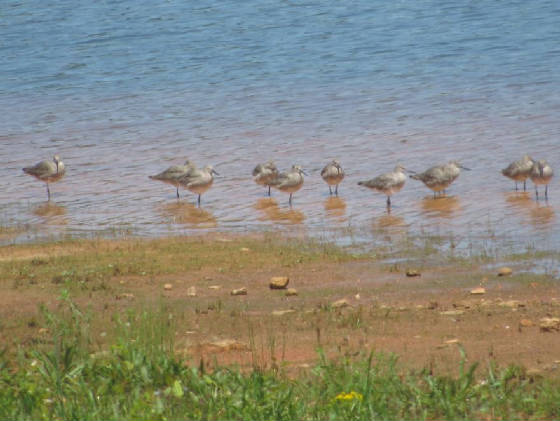 11 Willets inland! Lake Thomaston, Upson County (Piedmont Region) 4-24-2015 Photo Michael Beohm.
Below:
Willet at Lake Hartwell, 08/13/2015. Quite rare anywhere inland.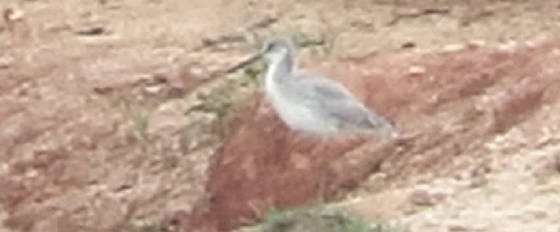 Below is a Willet at E. L. Huie 08/31/06.
One of three I found.
Many other birders stopped by that day also,
so they may have reported them as well.