I found a Roseate Spoonbill at Lake Hartwell, GA 08/20/2015. Very rare for northeast GA. What an amazing looking creature!
- Eric Beohm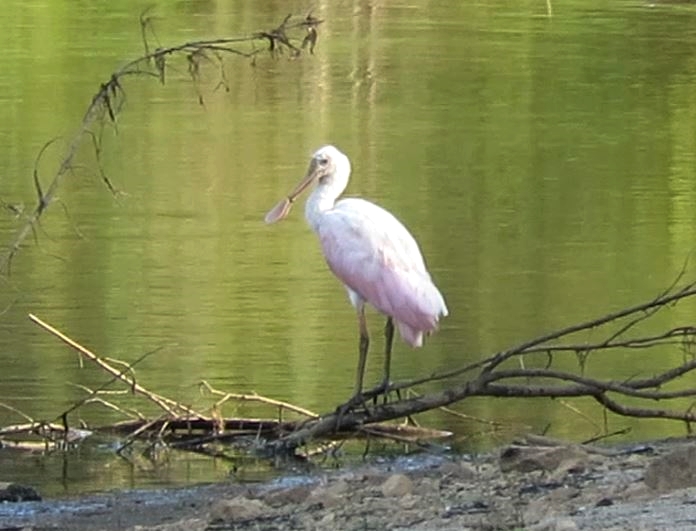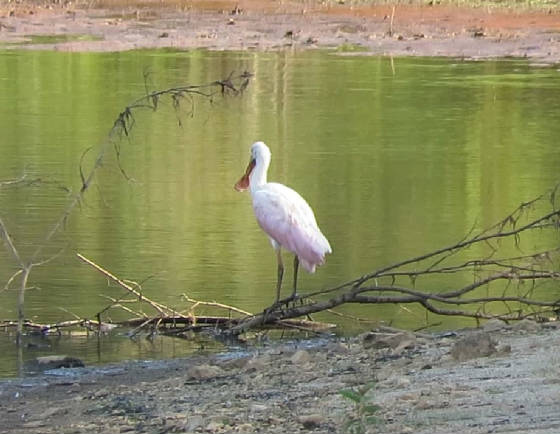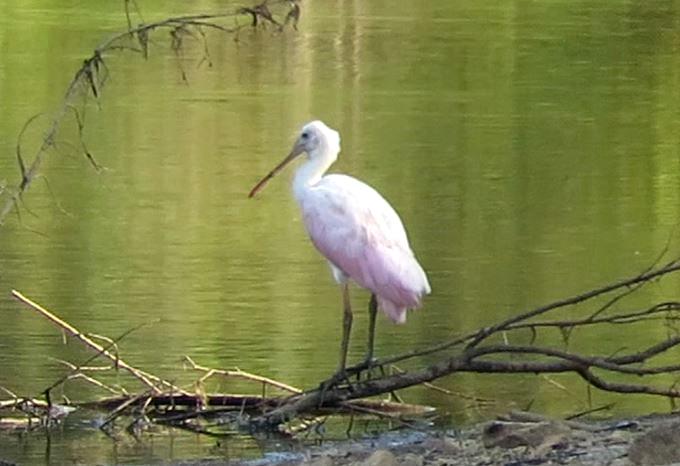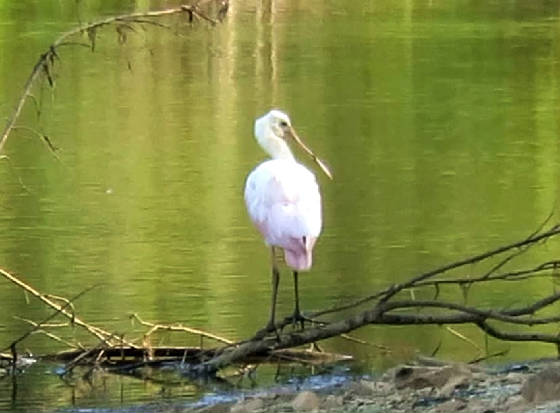 I took some video of it feeding.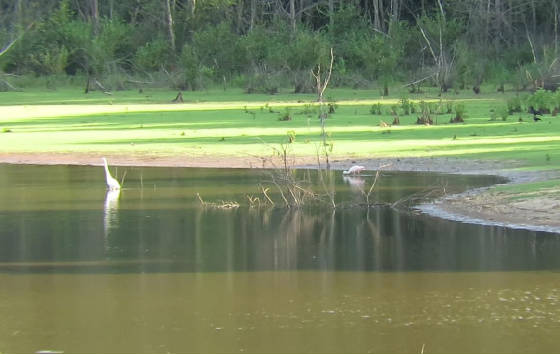 Area of observation. Inlet of the lake where Walters Road crosses.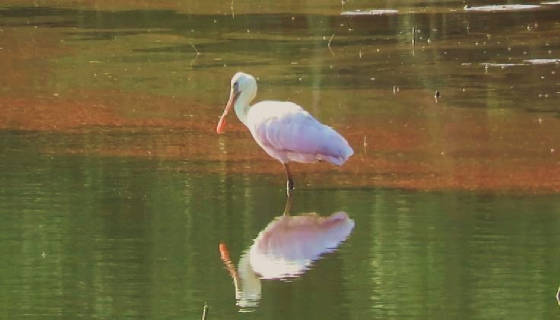 I initially found this Roseate Spoonbill on 08/20/2015 and it's apparently still here as of 09/20/2015 despite the scary episode when its bill got tangled in some fishing line.