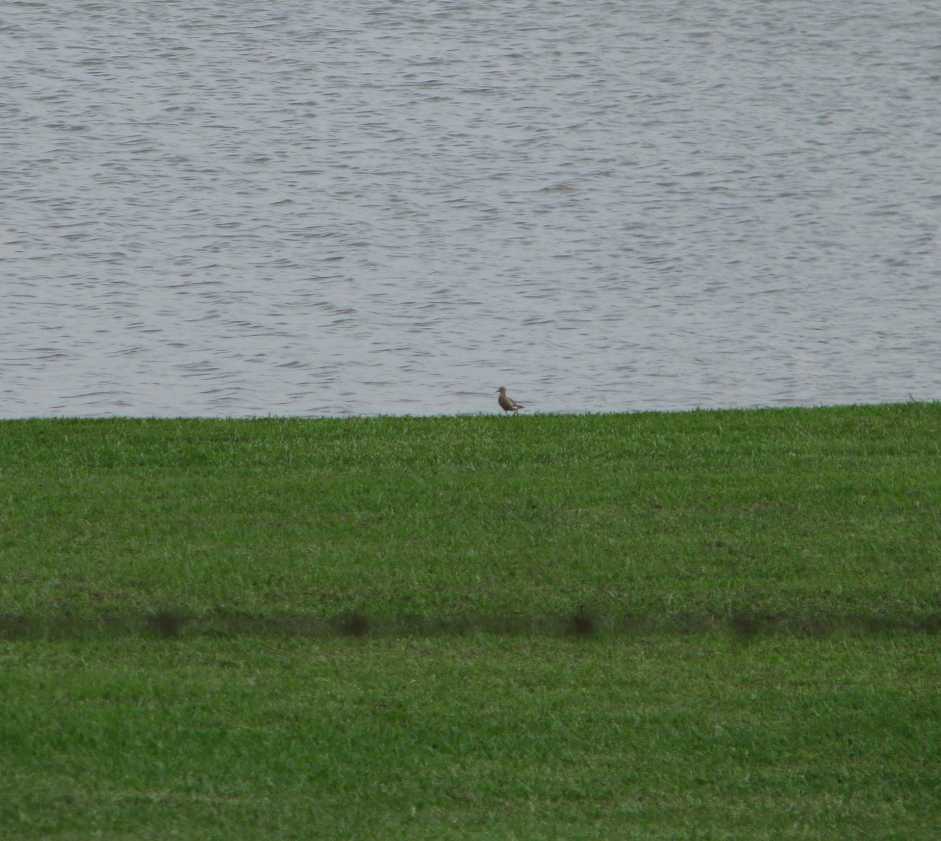 Here is a Buff-breasted Sandpiper I found in Upson Co on 08/18/08, basically in a very large yard! This is the first record for Upson Co, to my knowledge.
The photo quality would have been much better, but my camera was accidentally set to 'low resolution'.
Always neat to find this species away from the traditional sod farms.
Eric Beohm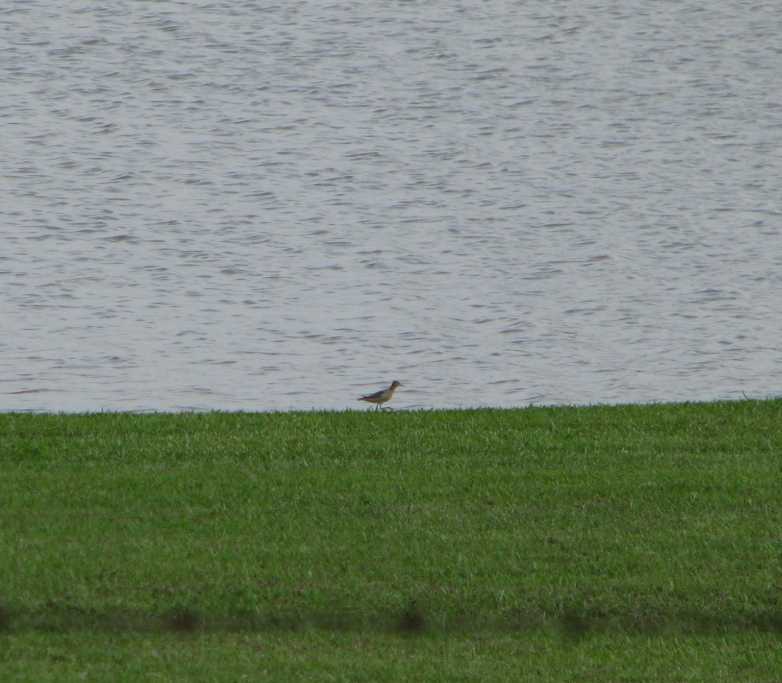 On August 28, 2006, I found two Buff-breasted Sandpipers at the Super Sod Farm in Perry GA. photo below
I think I've had as many as 14 at this location in the past.
I've also found this species at Rum Creek WMA and E. L. Huie as well as other locations.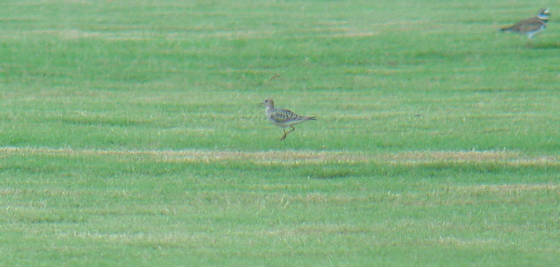 Buff-breasted Sandpiper, makes me want to sing..."you've got the cutest little baby face"
Last time I was here (two weeks ago) I found and took some decent photos of two Buff-breasted Sandpipers. This time I saw two Buffies way in the distance. Here is a photo of one in-between two Pectorals. Note the color, the round head, the dark eye, and the short bill. 09/20/2015 Lake Hartwell GA.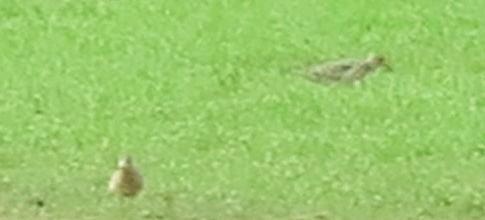 It was a good day for shorebirds at Lake Hartwell, GA 09/02/2015 with the always cute Buff Breasted Sandpiper (2 above). Also, had Red Knot, Sanderling, and Western Sandpipers among others.